DIS-TANZ DIARY #21
SCIENCE AND PRACTICE OF STRENGTH TRAINING
Jun 17, 2021 in DIS-TANZ-SOLO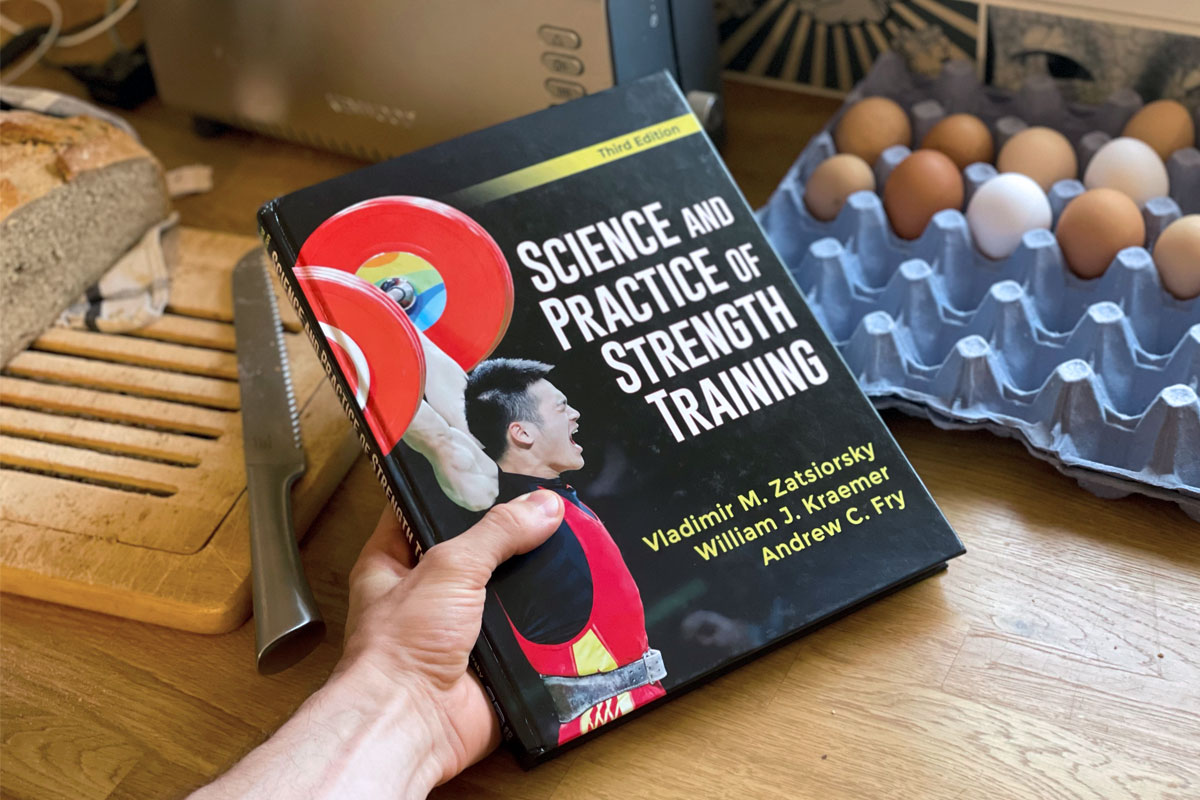 Simultaneously to my teaching activities with the Ballet de Lorraine in Nancy and the Cie. Paracosm in Blagnac, I've spent the last two weeks working my way through SCIENCE AND PRACTICE OF STRENGTH TRAINING by Vladimir M. Zatsiorsky, William J. Kraemer and Andrew C. Fry. I have already mentioned the book briefly in my article SIZE VS. STRENGTH, but feel that this must-read publication needs to be highlighted more thoroughly.
Of course, my first impulse was to filter out the most important information and give you a brief summary. However, this time such an approach seems too much at odds with the philosophy of the book. The whole point is not to take shortcuts, but to understand the necessary fundamentals to be able to work independently. The authors did not intend to write a training manual, but as the book title clearly states to convey the science and practice of strength training. So the only thing I can do is to introduce the book in detail and lay out the reasons why the book was so compelling to me.
The book is aimed equally at coaches and athletes who want to coach themselves, but in any case at people who want to understand the basic principles of strength training and apply them in their respective disciplines. In the best possible sense, the authors avoid constant cross-referencing to other studies and texts, instead drawing on their decades of experience in the field of strength and conditioning. Zatsiorsky's background is in the former Soviet Union, East Germany and Bulgaria, while Kraemer and Fry bring their American perspectives to the table. The complexity of the issue is made clear time and again, and that individual decisions must be made that respect the sport in question and the athletes involved. But although the information is sometimes quite demanding, it is still conveyed in an easily understandable way.
So as a dancer, why bother reading through a book on the scientific principles of strength training? The authors make it quite clear that strength is not only crucial for professional weightlifters, but an integral component for the performance of any athlete. In addition to enhancing preparedness for one's specific discipline, strength training is an important part of any prevention and rehabilitation program. It is probably self-explanatory that we can work more effectively the higher our level of knowledge. So instead of following fitness fads, subscribing to a bunch of fitness influencer video channels, and trusting broscience, we as professional dancers and athletes should make sure we are working with the most professional and highest quality information available.
Therefore, especially if you don't have the means to coordinate your training program with a team of experts, the obvious solution is to read up on the necessary information yourself as best you can. So grab yourself a copy of SCIENCE AND PRACTICE OF STRENGTH TRAINING and get to work!