DIS-TANZ DIARY #5
SCIENCE OF DANCE TRAINING
Feb 01, 2021 in DIS-TANZ-SOLO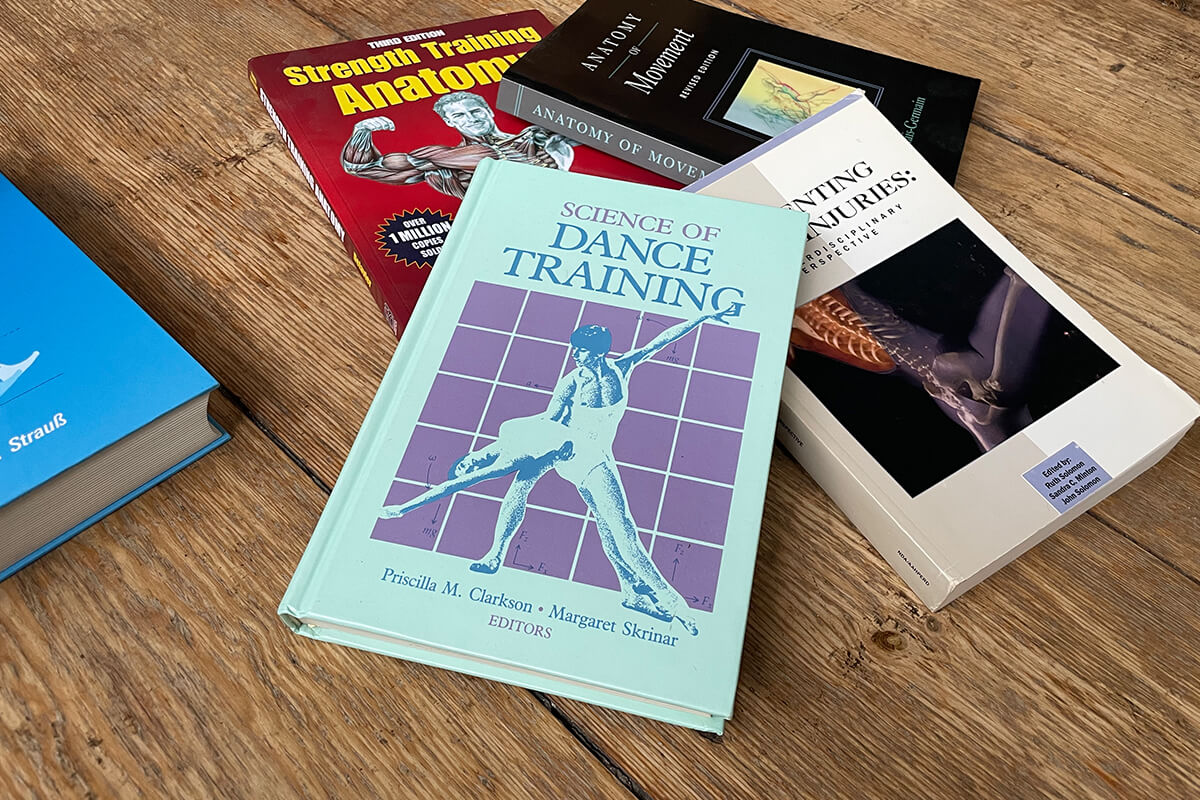 What struck me most when reading SCIENCE OF DANCE TRAINING, edited by Priscilla M. Clarkson and Margaret Skrinar, was that I felt that nothing much had changed since the book was published in 1988. A majority of dance professionals still have the same misconceptions about strength training and muscle hypertrophy as 33 years ago, dancers still make the same "mistakes" in their warm up and training routines, and companies still draft the same subpar rehearsal and performance schedules.
While a good dance performance is never about the pure display of physical ability, or the dry execution of a scientifically analyzed and optimized sequence of movements, I really feel that we make our lives harder than they need to be. We could avoid a lot of injuries and, with all certainty, grow artistically if we would just access the knowledge that other athletes have been utilizing for decades. Healthier and stronger bodies, and a greater movement efficiency lead to an improved physical performance. And the less we have to worry about our physical performance while on stage, the bigger our ability to focus on all things artistic, the bigger our ability to be "in the moment", the bigger our ability to make interesting choices.
SCIENCE OF DANCE TRAINING collects the results of important research and studies done by individual authors in various fields related to dance education and puts them into practical guidelines. With contributions from dancers, sports medicine professionals, and exercise scientists, the text pulls together a wealth of information on the scientific, medical, behavioural, and pedagogical aspects of dance training.
You'll learn about the components of conditioning, get an introduction to the different types of resistance training, read about cardiovascular aspects of dance, get an overview of the most common dance-related injuries, etc.
I picked out two very different passages to give you an idea about how multifaceted the articles in this collection are. Yes, the book is old and some of the info is outdated, yes, it focuses a little too much on Ballet, but it still offers a valuable overview. Don't judge a book by its cover.