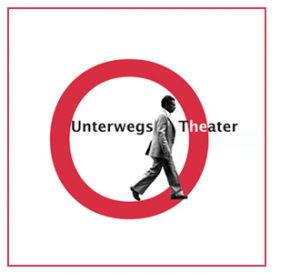 In 1988 Jai Gonzales, Bernhard Fauser and Wal Mayans founded Unterwegstheater in the city of Heidelberg, Germany with the idea to create a completely new performance vocabulary by combining dance, acrobatics and theatre. 
They soon establish the festival Tanz International and open their own performance venue Pro-B-Bühne, a dynamic hub for international contemporary artists and a space for experimental performance projects. 
In 2002, after relocating several times due to all kinds of circumstances Unterwegstheater Heidelberg starts to increase its interest in how to bring dance to public spaces, resulting in a whole series of outdoor performances, site specific projects and installations in unusual or forgotten areas of the city. Tanz International is replaced by the biannual festival In Transit Tanz Raum Klang, followed by the first edition of art-ort in 2006.
In 2009, after a 13 year odyssey, Unterwegstheater finally finds a new home in an old industrial building. Today, the completely renovated Hebelhalle serves as a production, rehearsal and performance space, providing the long-awaited framework to fully dive into Unterwegstheater's artistic adventures.