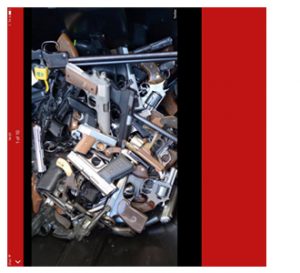 Since the mid 80's, VA Wölfl has directed the dance group NEUER TANZ, based in Schloss Benrath in Düsseldorf.
Born in 1944 in Rouen, France, he studied painting under Oskar Kokoschka in Salzburg and photography under Otto Steinert and Will Fleckhaus at the Folkwang University of the Arts in Essen. Together with Wanda Golonka he founded NEUER TANZ, an avant-garde project designed to challenge the audience's perception with performances that combine dance, painting, film, photography and theatre.  
VA Wölfl's work is all about questioning existing concepts, irritating the viewer's expectations and exhausting their patience. As a visual artist turned choreographer, he is more interested in the perception of movement than the movement itself. With his group of 'visual actors' he creates unexpected visual and auditory experiences, Gesamtkunstwerke where you're never quite sure what happens next. The same show can be 1,5 or 3 hours long. Every evening with VA Wölfl and NEUER TANZ is a happening that turns the stage into a space of aesthetically conducted research.