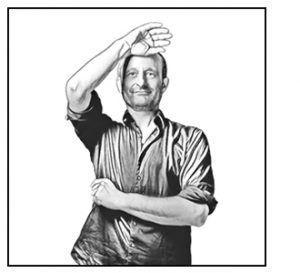 Jo Strømgren is a norwegian choreographer and theatre maker. He founded his ensemble JO STRØMGREN KOMPANI in 1998 and grew it quickly into one of the most successful independent groups in Scandinavia.
Jo and his company have been touring more than 50 countries so far, and around 150 performances take place annually both in national theatres and small alternative venues all over the world. The company is based in Oslo's NORWEGIAN OPERA HOUSE, where Jo Strømgren is Choreographer in Residence
Jo Strømgren's style is characterized by a peculiar mix of dance and theatre, with a distinct and often very physical humour combined with darker, political undertones. His company currently offers a standing repertoire of 10-12 different performances, covering a broad range of genres.
Jo is regularly commissioned to create works for the likes of Carte Blanche, Cedar Lake Contemporary Ballet, Iceland Dance Company, Skånes Dansteater, Royal Swedish Ballet, Göteborg Ballet, Staatstheater Braunschweig, Tanztheater Bielefeld and many more.