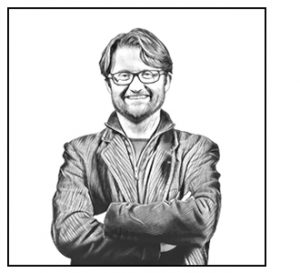 Gregor Zöllig is a choreographer born in St. Gallen, Switzerland.
He studied at the Folkwang University of the Arts in Essen and Stuttgart's renowned John Cranko-Schule. Between 1989 and 1995 he worked as a Soloist in the municipal theatres of Aachen and Münster where he choreographed his first works. In 1996 he became the choreographic assistant of Urs Dietrich at the Bremer Tanztheater.
He founded his own dance company in 1995 and was appointed artistic director of Tanztheater Osnabrück in 1997. He led the company for eight years in close collaboration with Christine Biedermann, allowing him to sharpen his artistic vision and to establish his name in the german dance scene. From 2005 until 2015 he was artistic director of Tanztheater Bielefeld where he continued focusing on his own choreographic work, the collaboration with international guest choreographers and his commitment to community dance projects like the much respected initiative ZEITSPRUNG.
Supported by the German Federal Cultural Foundation and the Dance Heritage Fund Gregor Zöllig has a big interest in promoting and presenting Germany's dance heritage to the public. He has been responsible for the restaging of acclaimed works by Mary Wigman, Susanne Linke, Reinhild Hoffmann and others.
Gregor Zöllig received the Bayerische Theaterpreis in 2000 and was nominated for the german theatre award DER FAUST in 2009.
Since the beginning of the season 2015/2016 Gregor Zöllig is the artistic director of the dance department of Staatstheater Braunschweig.