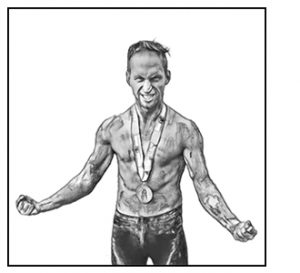 As a performer Clint worked with Johannes Wieland, Eun-Me Ahn, Brian Brooks Moving Company, Yann Lheureux, Tino Seghal and others.
His choreographic work has been presented at the MoDaFe Festival, Tanz im August, Biennale de la Danse OFF Lyon, Festspielhaus St. Pölten, Theater Freiburg and at the Städtische Bühne Heidelberg. He created work with pvc Tanz Freiburg Heidelberg, Cie Grenade, Festspielhaus St. Pölten, POSTTHEATER, Collectif Coin, with figure skating champion Katarina Witt, and the Chamaeleon Theater in Berlin.
He was a Co-founder/Co-director of LUCKY TRIMMER Tanz Performance Series in Berlin from 2003-2010 and of the platform Manoeuvres in Grenoble. He has been collaborating in 2015 on Störung/Hafraah, a research project combining dance,  science and philosophy and Parkinson's Disease at its core, and continues this research today, having co-founded the structure Danse Pour Parkinson.
He has taught masterclasses and workshops at ImPulsTanz, CND Paris/Lyon, Sasha Waltz & Guests, Tanzhaus Zürich, Australian Dance Theater, New York University and elsewhere.