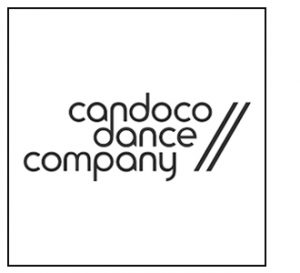 Candoco Dance Company was founded in 1991 by Celeste Dandeker and Adam Benjamin. What started as a series of integrated workshops at London's Aspire Centre for Spinal Injury developed quickly into the first company of its kind in the UK – a professional dance company collaborating with both disabled and non-disabled artists.
Celeste's vision was to challenge and broaden the audiences perception of art and ability while making sure that Candoco was programmed and judged as a dance company, not a therapeutic project. Her ambitious commissioning strategy catapulted the company into the mainstream dance world from its very beginning. As a recognition for her work she received the Liberty Human Rights Award in 2013.
From 2007 – 2017 Artistic Co-Directors Stine Nilsen and Pedro Machado continued to push the boundaries of the definition of dance with bold and diverse commissions from artists like Emanuel Gat, Rachid Ouramdane, Wendy Houstoun and Javier de Frutos as well as UK's leading disabled choreographers Marc Brew and Claire Cunningham. Under their directorship they have taken Candoco from the Bird's Nest in Beijing to the Olympic Stadium in London for the Paralympic Closing Ceremony in 2012.
Alongside Candoco's touring activities its commitment to learning has always been an essential cornerstone in the company's portfolio. Candoco is providing a variety of participatory and professional development opportunities in order to widen participation in dance by disabled people, to facilitate debate around dance, disability and aesthetics, and to showcase the quality and excitement created through difference.