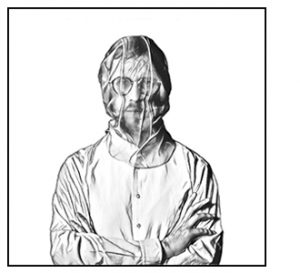 Amit Epstein is a costume designer and filmmaker, born in 1977 in Tel-Aviv, currently living in Berlin.
His eclectic design aesthetic is the opposite of minimalist. In his own words: Too much is where i start. Since 2007 he has been designing costumes for Emanuel Gat Dance, Maxim Gorki Theater in Berlin, Münchner Kammerspiele, Schauspielhaus Hamburg, Staatsoper Hannover, Thalia Theater in Hamburg, Volkstheater Wien and many others.
His video installations and films like STOCKHOLM SYNDROME and GLOOMY SABBATH have been shown in numerous exhibitions and film festivals all over the world.