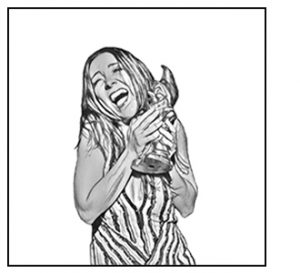 Alessandra Corti is a choreographer and dancer born in Alessandria, Italy currently working with Staatstheater Mainz in Germany. 
She was a member of Urs Dietrich's Tanztheater Bremen from 2001 until 2003 before she started freelancing and collaborating with the duo Avi Kaiser / Sergio Antonio, Steptext Dance Project and Silke Z. resistdance. During that time she also choreographed for Ricardo Tisci, MTV and Dazed and Confused Magazine.
From 2007 until 2014 she worked at Staatstheater Oldenburg where she danced in pieces by Jan Pusch, Ann van den Broeck, Guy Weizman / Roni Haver, Sharon Eyal and other renowned choreographers. She created NIEMANDSLAND for young audiences and ELFENBEINHAUT with which she entered the finals of the choreographic competition in Hannover. 
With the season 2014/2015 she joined the dance department of Staatstheater Mainz where she continues her work as a choreographer and dancer.