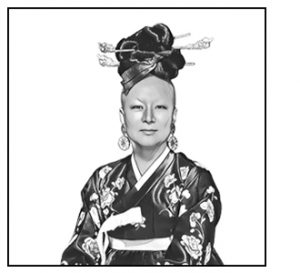 Ahn Eun-Me is a choreographer and performer born and raised in South Korea. With twelve years of age she started her dance training with Traditional Korean Dance. 1989 she finished her studies at the E-Wha University for Women in Seoul. Later she continued to study in New York. In 1994 she graduated from Tisch School of the Arts at the New York University. From
Ahn Eun-Me is an uncommon and stirring Artist and recognised as one of Asia's most irreverent yet sophisticated dance makers. With her eccentric, extroversion and her provocative fashion she is not only an exception in her home country. She often works with an extreme way of expression in her pieces, which convinces with its simplicity and strength, both, the audience and the critics.
In recent years she has enjoyed Europe-wide success, all starting with multiple invitations to her great friend Pina Bausch's Wuppertal Festival.